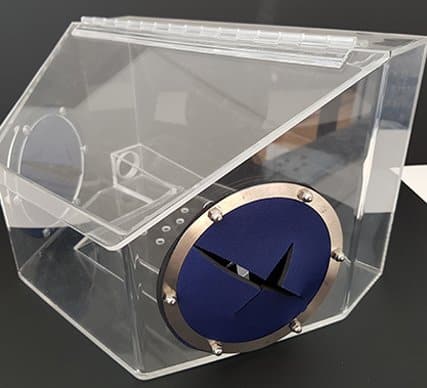 We, at Scaf in Melbourne, specializes in fabricating and supplying industry machine safety guards to our clients that extensively deploy several small and huge machines and equipments in their factory and premises to perform their day today duties. We deliver high quality and varied range of durable machine guards, including tailored guarding, modular system and standard industry safety guards.
Industry machine guards are safety barriers to cover dangerous machine parts and ward off workers coming in direct contact with these parts thus protecting the staff members from any kind of hazardous situation in work place. These guards are strong and secure, protecting the workers from bypassing, removing or tampering with these guards. It does not obstruct the workers from doing their job or the operator's view. These are, more often than not, made of metal bars, plexiglass, polycarbonate etc. Most safety guards are of various types like fixed, adjustable, self-adjusting and interlocking.
Having latest equipment, machines and state-of-the-art infrastructure we fabricate, bend, bond, weld and polish any kind of machine safety guards are per your specification. Whether you are in the lookout for a simple guard or a complex safety guard you can find all at our work station. We can conceptualize and tailor the guards from existing samples or even drawings.
Polycarbonate industry safety guards are formed to maintain hygiene and safe work place for the employees to perform their duties. We are also instrumental in developing and supplying polycarbonate panels for noise control and security purposes. All our products are designed and manufactured in compliance with the latest health and safety requirements.
Our extensive spectrum of services ensures we can offer complete package of machine guarding solution from survey, suggestion on technical aspects to regulation issues, design, manufacturing and installation. We offer best-of-breed industry machine guards in Australia and suburb areas i.e. Perth, Sydney, Victoria etc. leveraging our expert team of professionals and passion to serve the best product to our valued clients.